/my_files/client_provided_files/slides/7200_505b46d7dac7c867123102.jpg
/my_files/design_files/slides/7200_505b3f3f366af410615128.jpg
/my_files/design_files/slides/7200_505ba87294988248210493.jpg
/my_files/client_uploaded_files/CVCC Golf.jpg
/my_files/client_uploaded_files/Roosevelt Lake.jpg
/my_files/client_uploaded_files/Downtown Globe.jpg
/my_files/client_uploaded_files/Center for the Arts.jpg
//shared-images.realtyproidx.com/shared_files/file-removed.jpg
Loading...
Oak Realty in Globe, Arizona is a Full Service real estate brokerage serving all of Southern Gila County, including Globe, Miami, Claypool, Roosevelt, and surrounding areas in Central Arizona.
Owned and operated by Gary and Angela Antilla, Oak Realty has been the Top Producing real estate company in the Globe, AZ and Miami, AZ area every year since 1991.
Designated Broker, Angela Antilla GRI, CRS (a native of Globe, AZ) has worked full time in real estate sales since 1977. Associate Broker, Gary Antilla (a nativie of Superior, AZ) has been a full time real estate professional since 1982. The Oak Realty Team, which also includes Eric DuFriend, Brandi Uptain, and Gregory Shoemaker is eager to share their knowledge and expertise with you regarding the sale or purchase of real estate in the Globe, AZ and Miami, AZ area.
This website contains the most accurate list of available properties for sale in the Globe, AZ and Miami, AZ area. Please take a few minutes to search for properties you are interested in. If you have any questions or would like to make an appointment to preview a home, please give us a call at (928) 425-7651 or drop us an email.
Our professional group of Realtors® will work hard for you. We are dedicated to providing our clients with the best possible service and representation. Whatever your real estate needs are, Oak Realty is here to serve you!

OAK REALTY
2035 Hwy 60/70 � Globe, AZ 85501
Office: (928) 425-7651
Toll Free: (888) 284-3912
Please feel free to share our website with your friends & family - or post a link to our site on your social network page.
Thanks!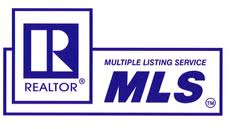 This month Oak Realty supports
t
St. Vincent de Paul Food Bank